Ready to hit the road? Cycling has offered a convenient and affordable way to get around for many years now, and as more and more riders make the transition to green mobility, we're here to share some of our top tips for beginners, whether you've opted for a traditional leg-powered cycle or an e-bike. Happy riding!
Find the 'Goldilocks' riding position
Choosing a bike that fits you well is one of the most important things to help you keep wanting to jump into the saddle. Adjust the seat to a height so that, when your foot is at the bottom of a pedal stroke, your knee is very slightly bent. If you have to stretch to meet the pedal, or your knees are substantially bent, the seat is too high or too low. The other main riding position factor is reach, which means the position your arms are in during cycling. The ideal is that your arms and your torso form a 45-degree angle, for the most comfortable riding position that won't lead to backache.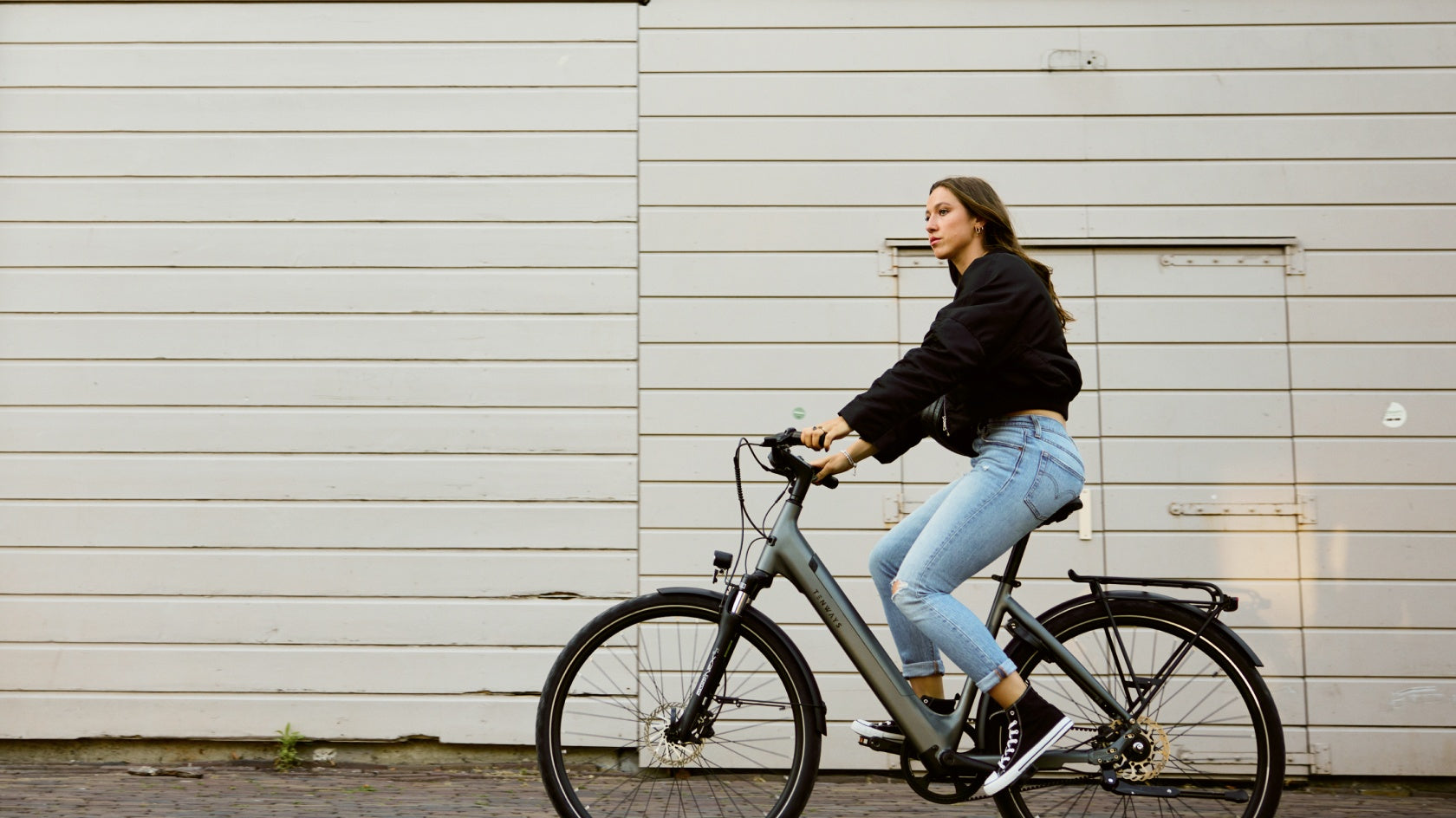 What to wear?
Dressing for cycling success doesn't mean needing to spend lots of cash on new sportswear. For a beginner cyclist, the key things to consider are that clothing should be comfortable and easy to move in, and not be a hindrance when on the bike – so, trailing clothes should be avoided as they could get caught in wheels or chains.
If you become quite a regular on the bike and are starting to feel slightly saddle-sore, a decent pair of padded cycling shorts could be a good option.
Check weather forecasts before heading out so that you can dress appropriately, with waterproofs to keep you dry if showers are likely. Lightweight layers are a good way to keep you as cool or as warm as you need, especially if the weather is a little changeable! If you're going to be out in low light or in the dark, hi-vis clothing or accessories are your friends, along with some lights on your bike.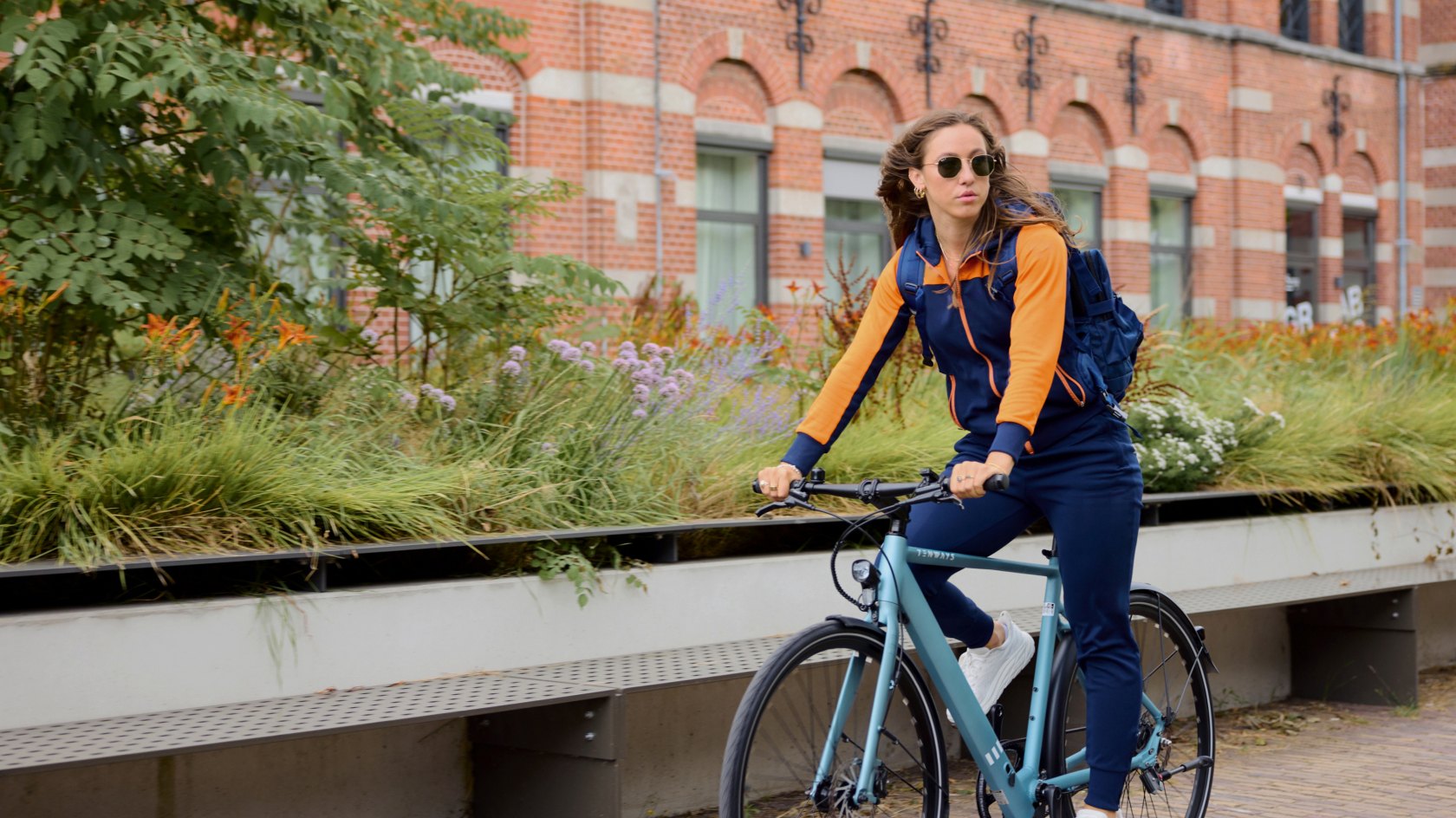 Get familiar
A new bike is endlessly exciting; who doesn't love a fresh set of wheels? However, as with anything, it can take a little while to get fully acquainted. If you've opted for an e-bike, it's good to remember that they are typically a little heavier due to all the tech packed into the frame, so could have a different feel compared to traditional bikes you might have used before. Spend a little time getting to know your ride. If you're looking for an e-bike that's lightweight and easy to handle, TENWAYS' range is a good starting point!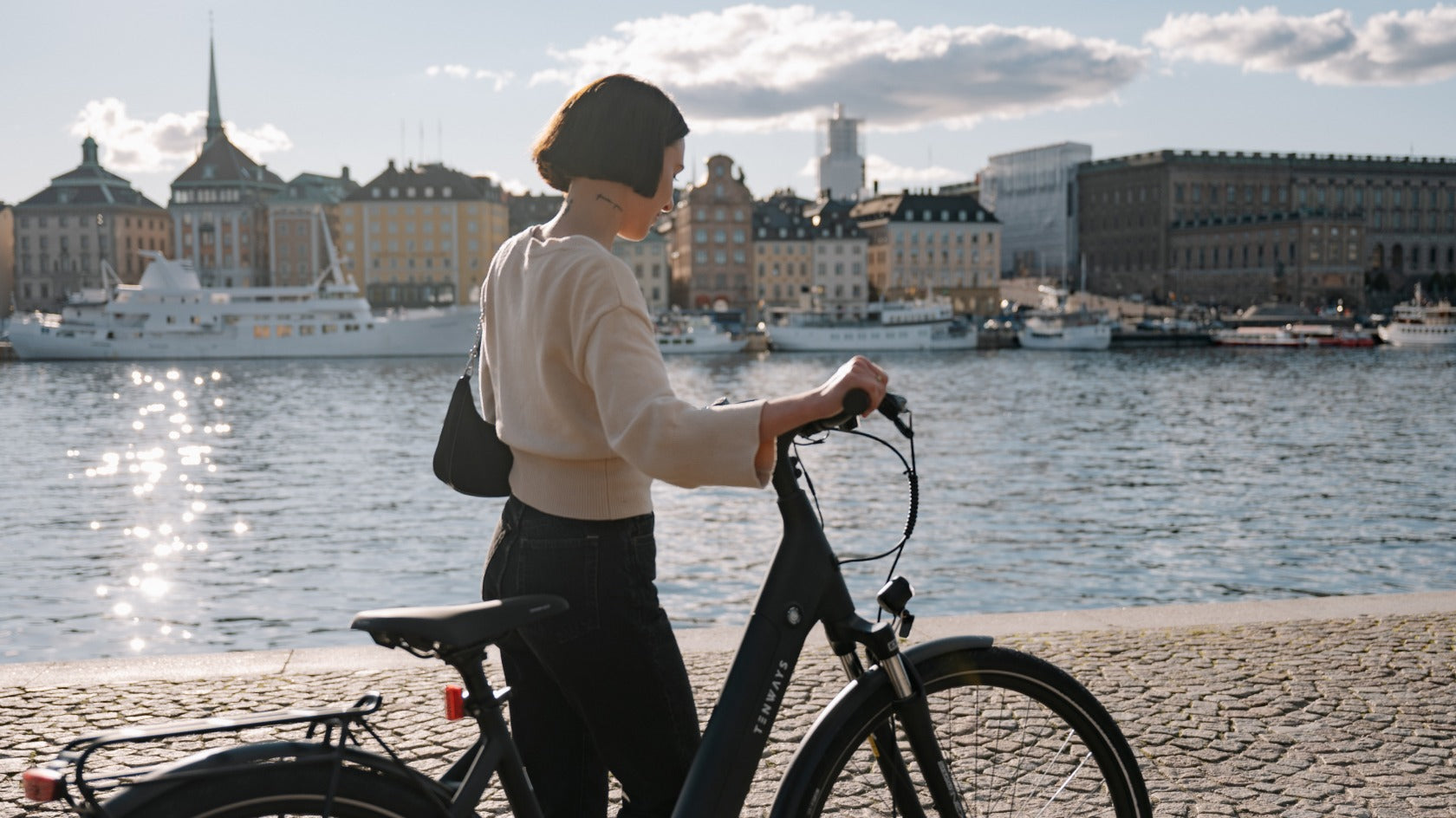 We recommend taking it slowly before jumping in at the deep end or pushing yourself to the limit, especially if you're just re-introducing cycling to your lifestyle. A few 10-minute practice rides around your local area will allow you to find your flow in a comfortable environment. From there, gradually increase your journey length and you'll be hitting longer distances in no time.
Likewise, cycling in urban areas has a very different feel from walking, driving, or using public transport. Familiarise yourself with the rules of the road and remember that safety should always be a priority. Use hand signals to fully communicate your riding intentions with fellow road users, plan your route in advance to avoid any uncomfortable junctions, and always wear a helmet.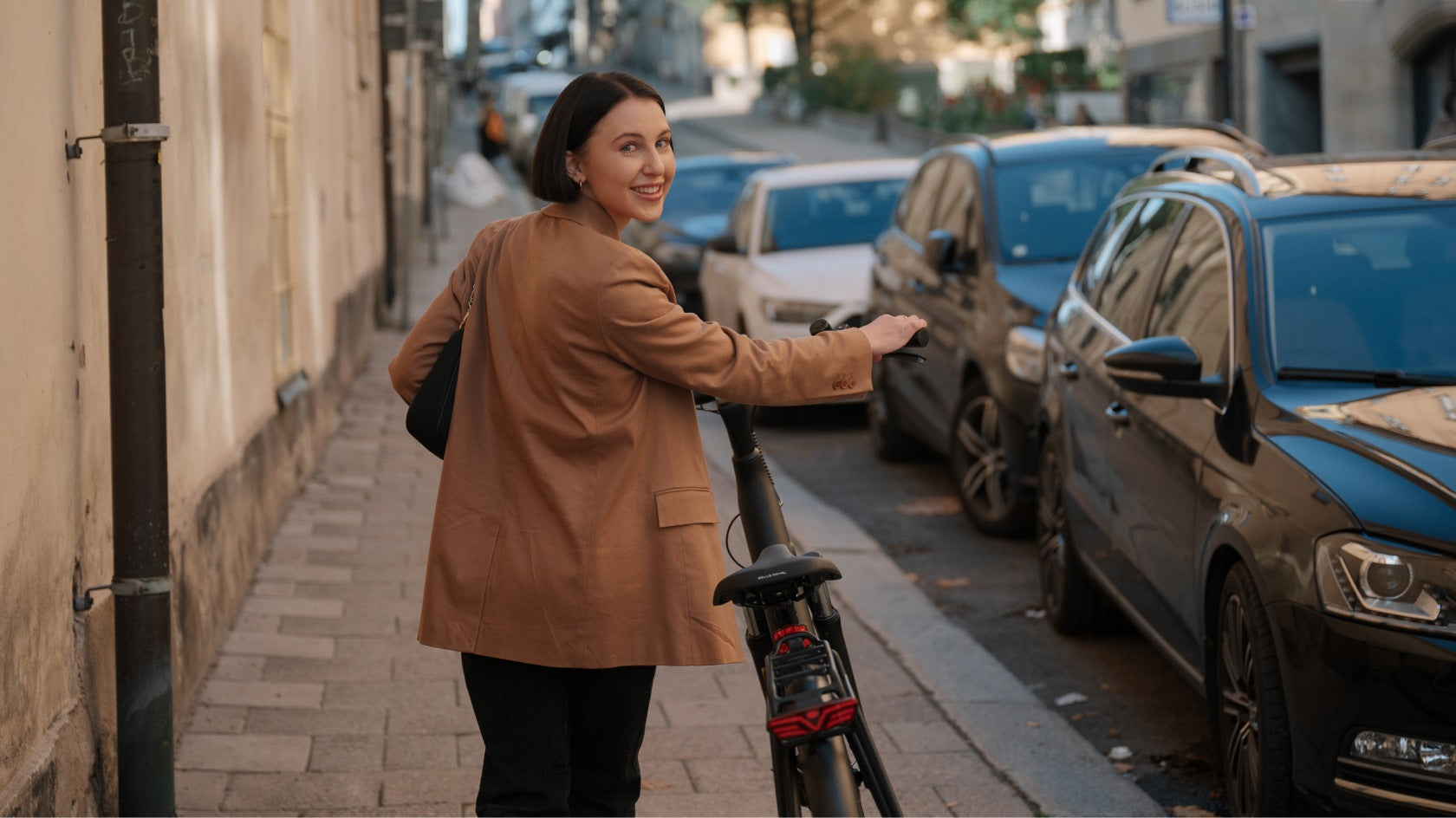 Preparation is key
As the saying goes, "failing to prepare is preparing to fail". While this isn't always relevant if you're just running a few local errands if you're planning on pushing your new wheels to the limit then take a few steps to keep your experience running smoothly.
First off, let's focus on you. Keep yourself fueled; whether on a conventional bike or one with powered assistance, you'll be using lots of energy either way. Keep a trusty water supply close by, and don't be afraid to take a few breaks, especially in the hotter months! Many cafes will be happy to refill your water free of charge if you find yourself running low. Likewise, longer distances will get you working up an appetite. Plan ahead and bring some high-energy snacks to keep you on track. No-one wants to experience the dreaded 'bonk' – the cycling term for hitting a physical and emotional wall when energy levels plummet.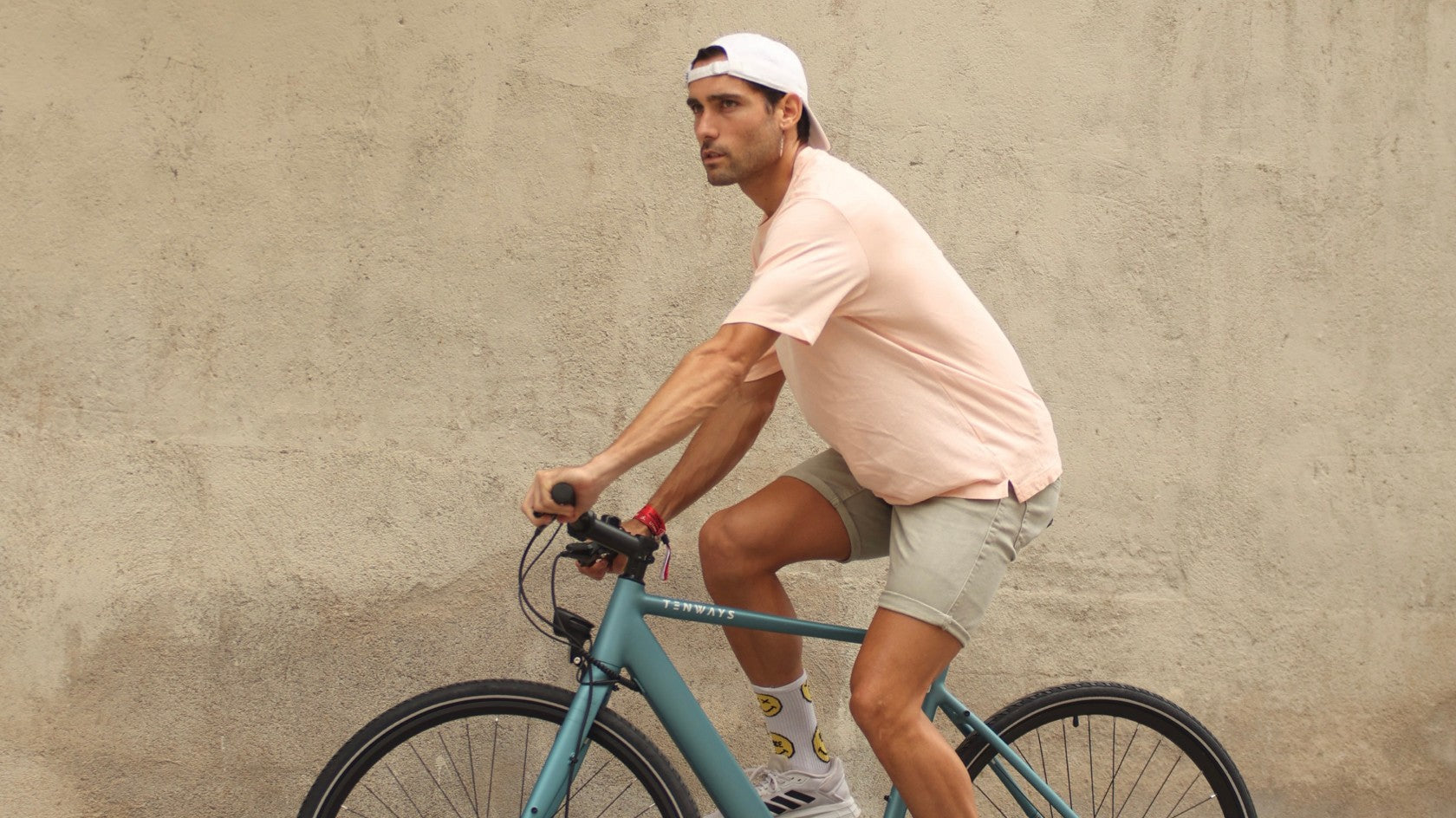 Now, your bike. We've written a few blogs on e-bike care in the past, such as 'How to take care of your e-bike when it gets cold' and '4 tips for taking care of e-bike battery', but there are a few more general tips for new cyclists of any bike that we want to share too! Wheels are important – every tire should show an indicated tire pressure, and maintaining this with a good pump is important to keeping your ride smooth, and your bike in good condition. But, no matter how much pumping you do or where you're riding, everyone is hit with a puncture every now and then. Brush up on some quick tire-fixes and keep a repair kit handy.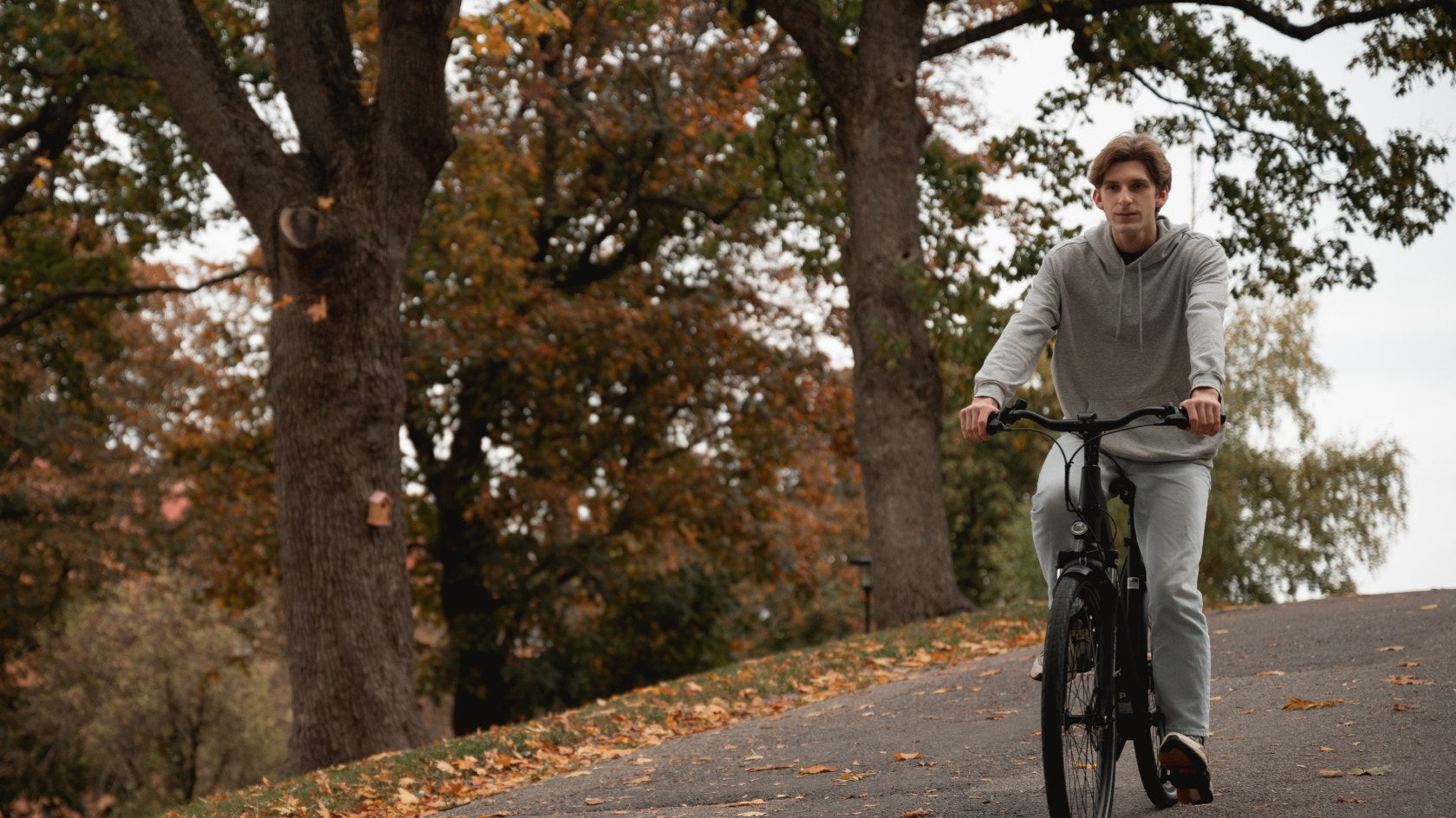 When it comes to keeping your chain lubricated, TENWAYS has your back. Both the CGO600 and CGO800S are fitted with a Gates Carbon Belt Drive. Thanks to this nifty bit of tech our bikes don't need the regular lubrication with oil that a traditional chain requires – keeping you riding smoothly for longer with zero fuss and mess! You can learn more about this feature in our recent blog.
Share the fun
Here at TENWAYS, we're all keen cyclists and have drawn on all our shared experiences to put these tips together. Some of us have learned new tips too! If you find these tips useful, feel free to share them with friends and family to spread the love of cycling!
We hope to see you joining us as a part of the global cycling community very soon. If you'd like to chat with other Tenwayers specifically, why not visit our community group over on Facebook?