Whoa, winter is creeping up on us fast! The days are getting colder and darker and cycling might seem less appealing to many, but, with the right preparation, you can stay in the saddle all year round. A little extra care for both your ride and yourself will go a long way. Don't let a drop in degrees get in the way of healthy, green, fun commuting. Read on for some of our top tips to keep riding into the winter months…
Storage switch up:
We all know those cold winter mornings where the chill makes it hard to get out of bed, and your e-bike experiences something similar. Spending extensive time in the cold (under 10˚C) can degrade the bike's electrical components, particularly the battery. If you regularly store your bike outside, when the temperature begins to drop it is best practice to move your battery indoors. In models where the battery can be removed, simply detach it and bring it inside; for those with an integrated battery we recommend bringing the entire bike indoors.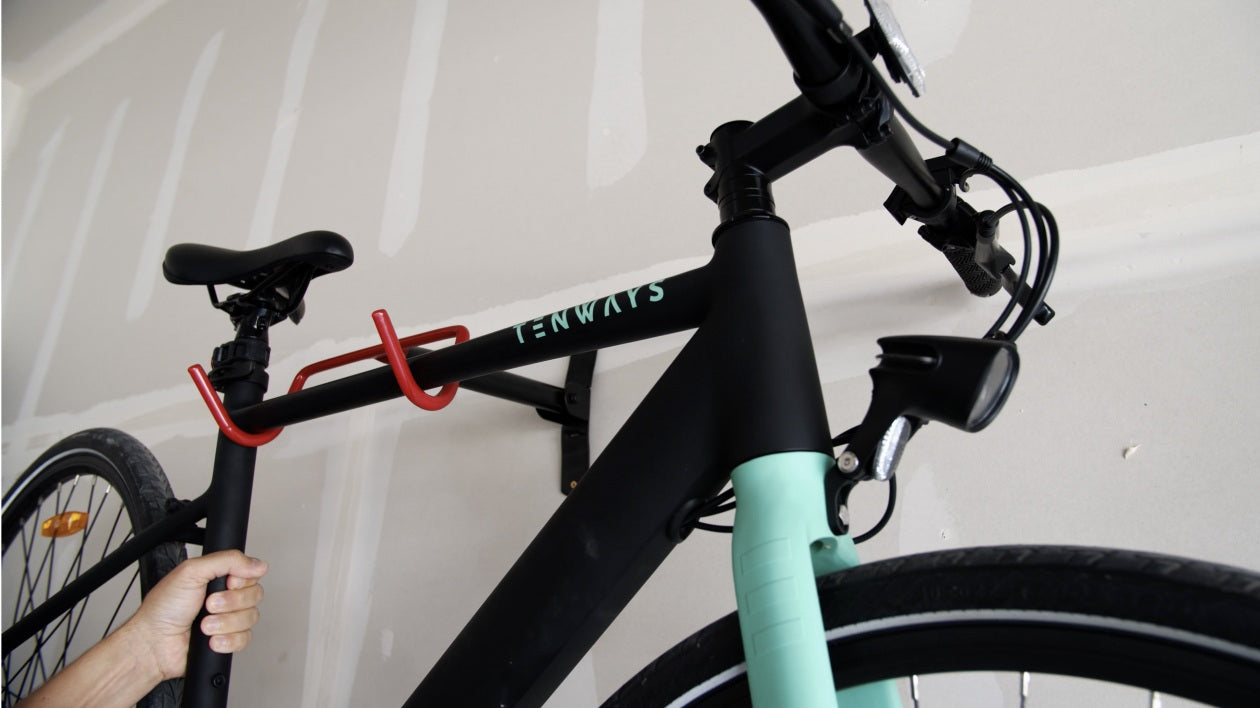 Similarly, you should aim to charge your battery only once it has reached room temperature. Keep an eye out for our future blog where we'll discuss battery care in more detail, and get our run-down on all things e-bike battery here.
Show your bike a little extra love:
Winter riding is great fun, but your e-bike will need a little extra maintenance compared to in the summer. It's best practice to give your bike a wipe down after every ride; the gunk of winter like road salt and slush can build up fast. Keeping on top of any dirt will prevent it from freezing to your frame, plus, it'll help to keep your storage space a little tidier! Think of your bike as a pair of walking boots, if you want them to last you've got to give them a quick clean after each hike, and you're always glad you did when you next need them!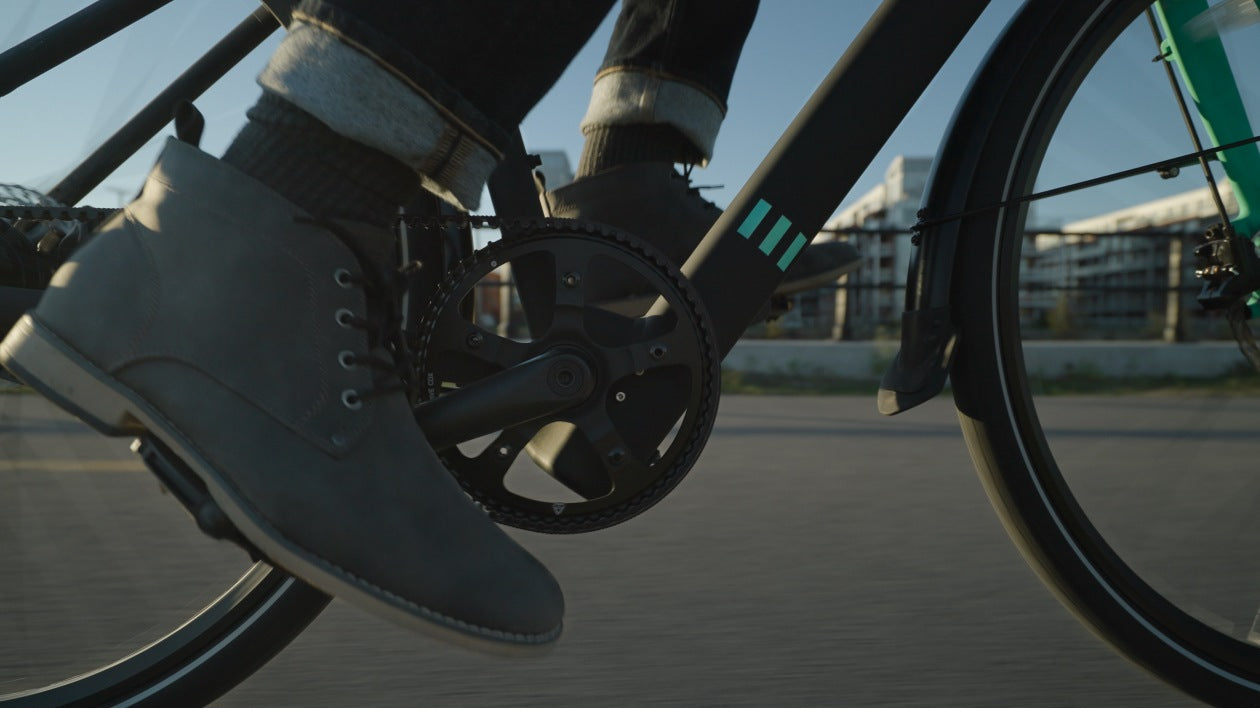 As each TENWAYS e-bike is equipped with a Gates Carbon Belt Drive, there's less to worry about in terms of maintenance. With no metal chain or gearbox to lubricate and clean, experience 30,000 km of care-free travel. The Belt's patented CenterTrack and MudPort profiles were designed specifically to shed mud, dirt, snow, and other debris helping you to keep rolling in tough conditions.
Time for a service?
With riding conditions a little more complex in winter, it's good practice to make sure all of your e-bike's mechanical components are performing at their best. A quick check on vital areas such as brakes, tires, drivetrain, and lights will give you peace of mind that you're staying safe on the road.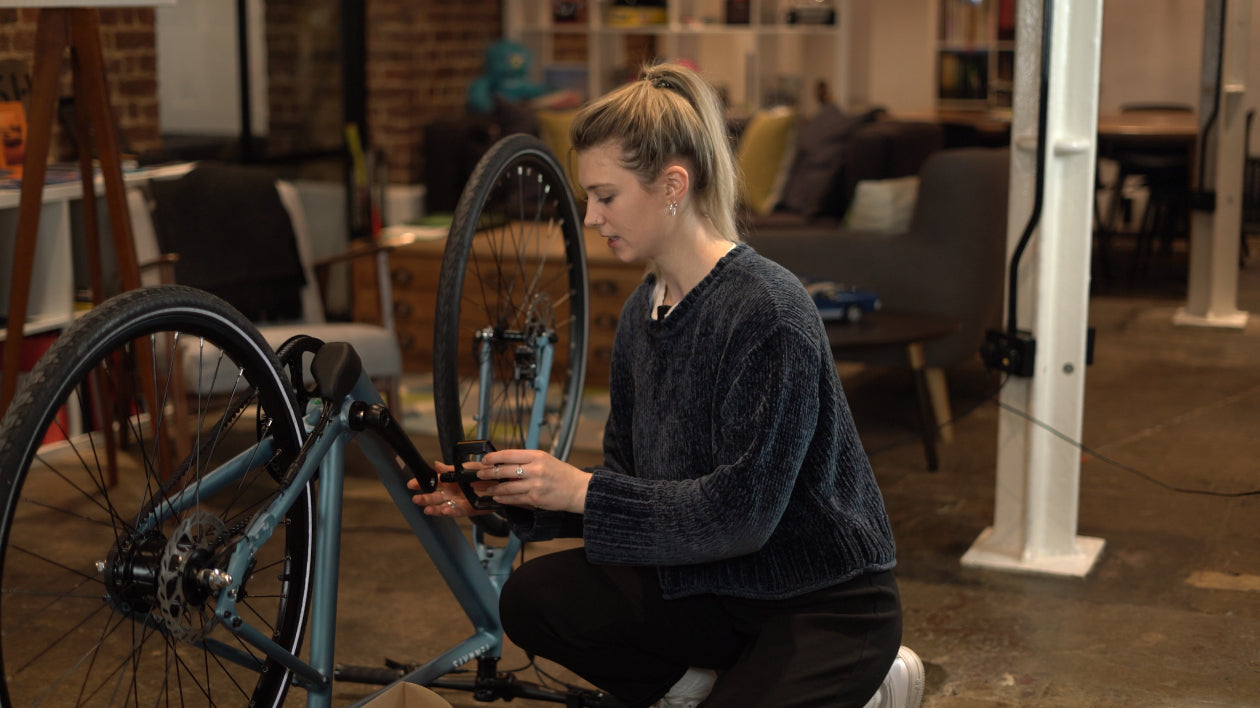 If you do find yourself cycling a little less in the colder months, why not take the opportunity to book in a professional bike service? Getting this out of the way in winter lets you maximize the time you can spend in the saddle come peak riding season.
Keep yourself happy in the saddle:
You're braving the weather when others have given up, impressive! Reward yourself by keeping your riding experience positive.
There's no denying that many consider cycling on a rainy day is less enjoyable than on a sunny summer afternoon, so take a few simple steps to ensure you're still keen to hop into the saddle, whatever the weather. Invest in some season-appropriate activewear such as waterproofs and winter cycling gloves, fill a thermos with a warm drink to enjoy at your destination, or get in touch with a friend to co-ordinate your rides for a little extra motivation.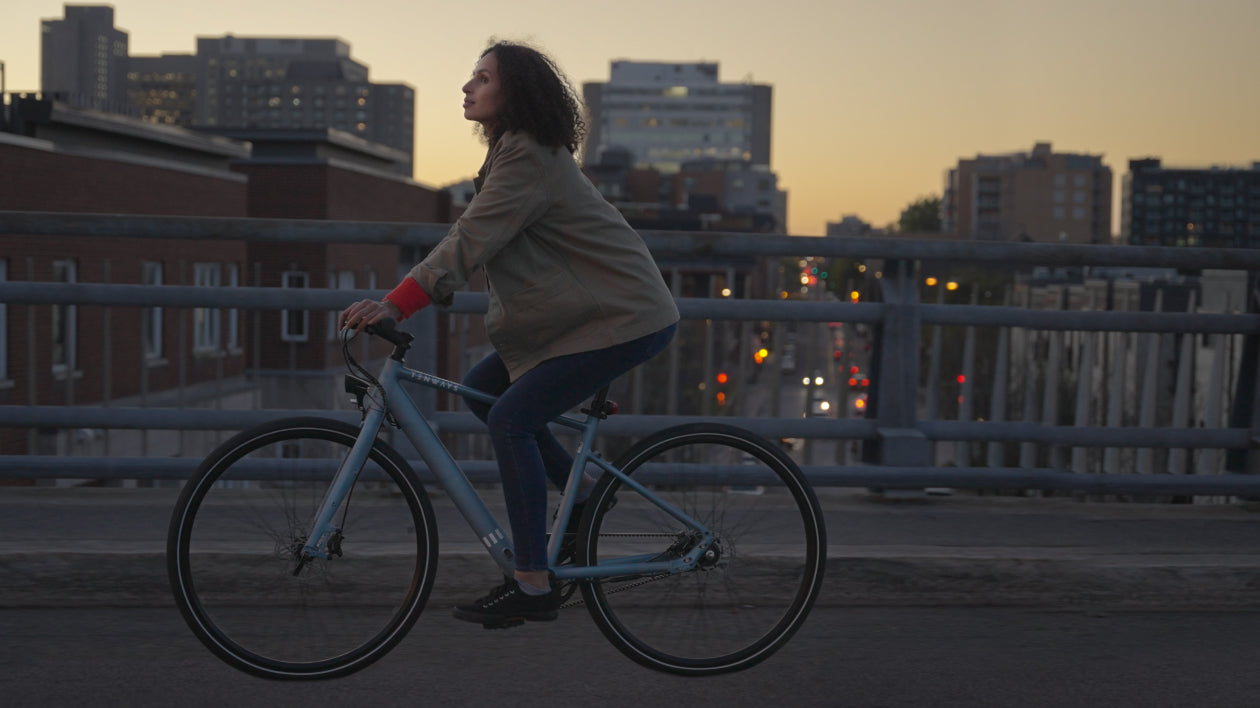 There are lots of ways to approach this, but you know what works best for you. The important factor is to keep yourself feeling positive about your rides to maintain that fun factor!
Take care, and trust your instincts:
Darker days and wet roads bring their own risks, so when cycling at this time of year take extra care to keep yourself safe. Leaving a little extra time for your commute will allow you to take it slow on any busy or icy roads. If you haven't already, consider stocking up on some hi-vis for cycle trips in the dark.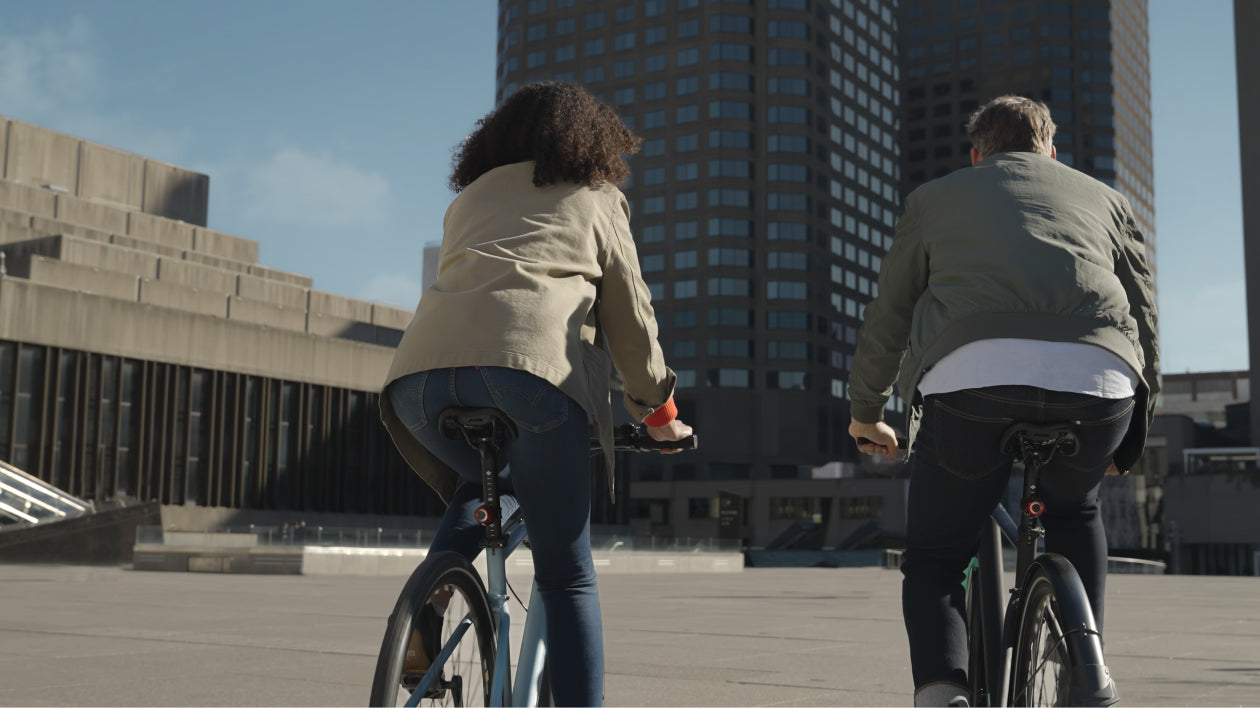 It is important to remember that cycling is meant to be enjoyable. Even for the most experienced cyclists, roads can become a lot more intimidating in poor conditions. Only do what you feel comfortable and safe with, your e-bike will still be there come better weather!
Sharing is caring:
Know some fellow cyclists who might appreciate these tips? Feel free to share, and as always, we love to see photos and hear stories of your e-bike adventures, whatever the time of year!