What resolutions made it to your list this year? Personal exercise goals? Taking up a new hobby? Spending more quality time with friends and family? People make all kinds of pledges to introduce lifestyle changes at this time of year; you might be surprised to know that an e-bike can be a great way to meet some of these goals, and to ensure that new activities become long-lasting, positive habits. Read on to find out more!
Get moving!
If getting more exercise is one of your priorities for 2023, an e-bike might just be your perfect partner. To those who still suspect that e-bikes are somehow "cheating" this may sound counter-intuitive, but research shows that riders of e-bikes achieve similar, or higher, levels of activity than those on conventional bikes. The knowledge that nearby hills can be tackled more easily with a little powered assistance, while still getting a decent workout, is a big motivator for many e-bikers to hop into the saddle more often.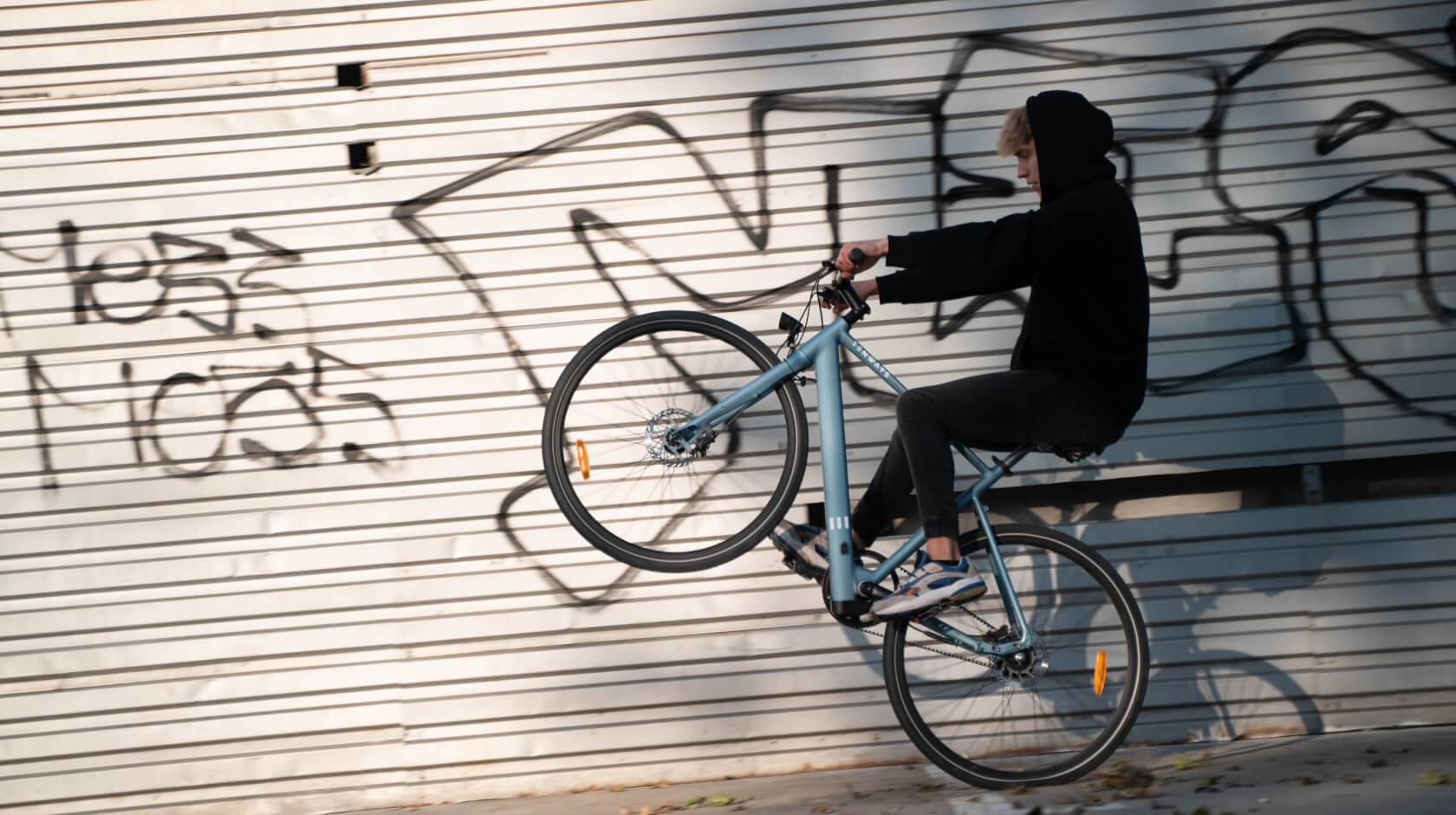 An e-bike is an ideal exercise companion for a wider range of people with varying physical requirements or conditions, too. The motorized boost means less pressure needs to be applied to the pedals. So, those with knee or joint problems, for instance, can enjoy riding without the worry of exacerbating their condition. Here at TENWAYS we regularly hear from customers who've relished rediscovering their cycling mojo, such as Tim, who was suffering from arthritis in his feet, but is loving life on his CGO600!
Feel better at work
Did you know that regularly commuting by e-bike can have a positive effect on your work life? It's widely recognized that regular physical activity helps keep thinking and judgement skills sharp; when those workout sessions are the start of your working day, the benefits can be enjoyed straight away! Other advantages of even moderate levels of exercise include the release of endorphins, the 'feel-good' hormones which help to reduce stress and improve your overall sense of wellbeing. Arrive at work feeling exercised and ready for the day ahead!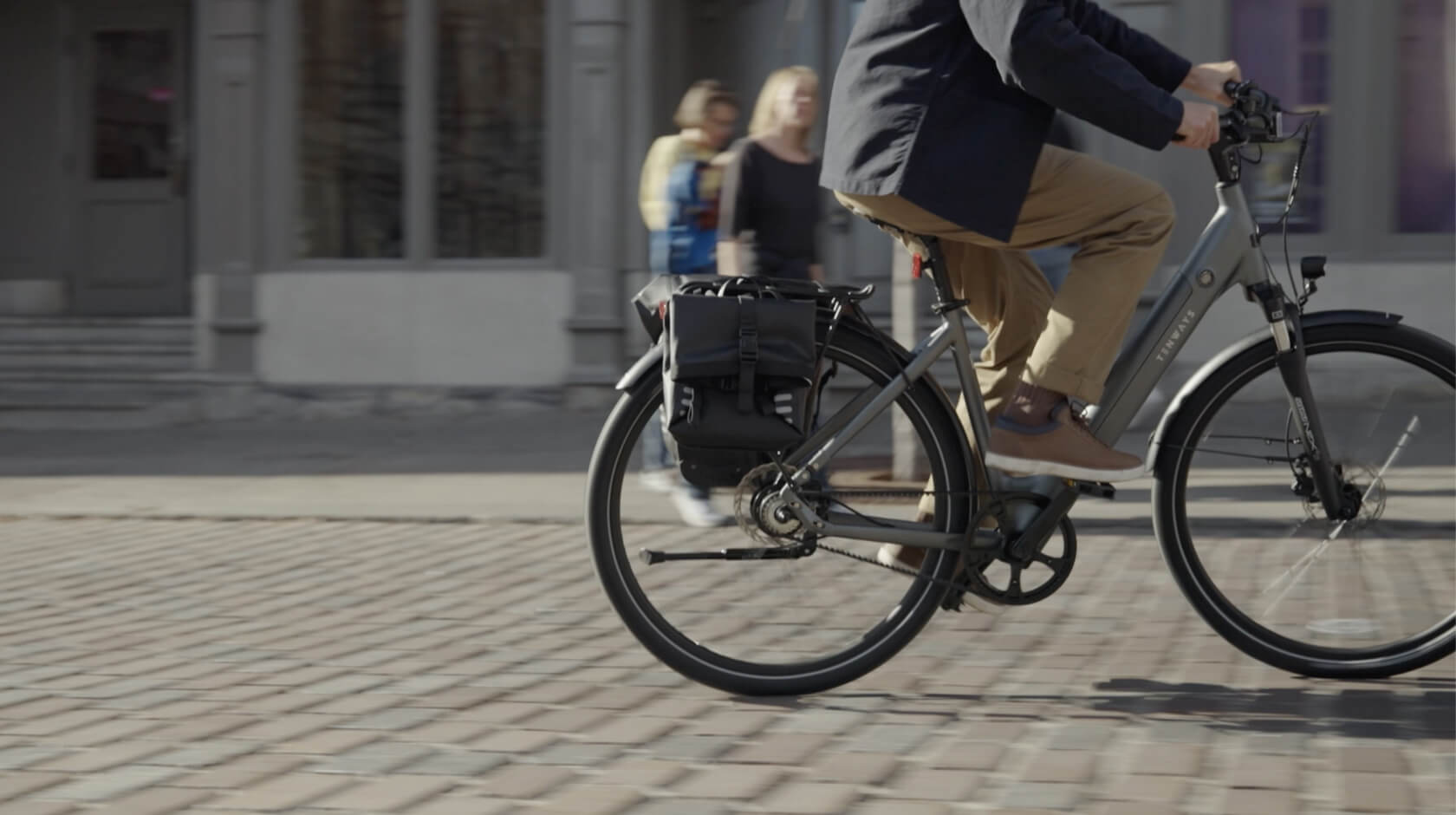 More quality time
What would you do with a little extra time in your day? Many e-bike commuters find that their journeys are shorter and more predictable than when they previously traveled by car or public transport. This wins back time that can be well-spent with family or friends – that's got to be better than being stuck behind the wheel of a car or waiting for a bus that takes eons to arrive, right?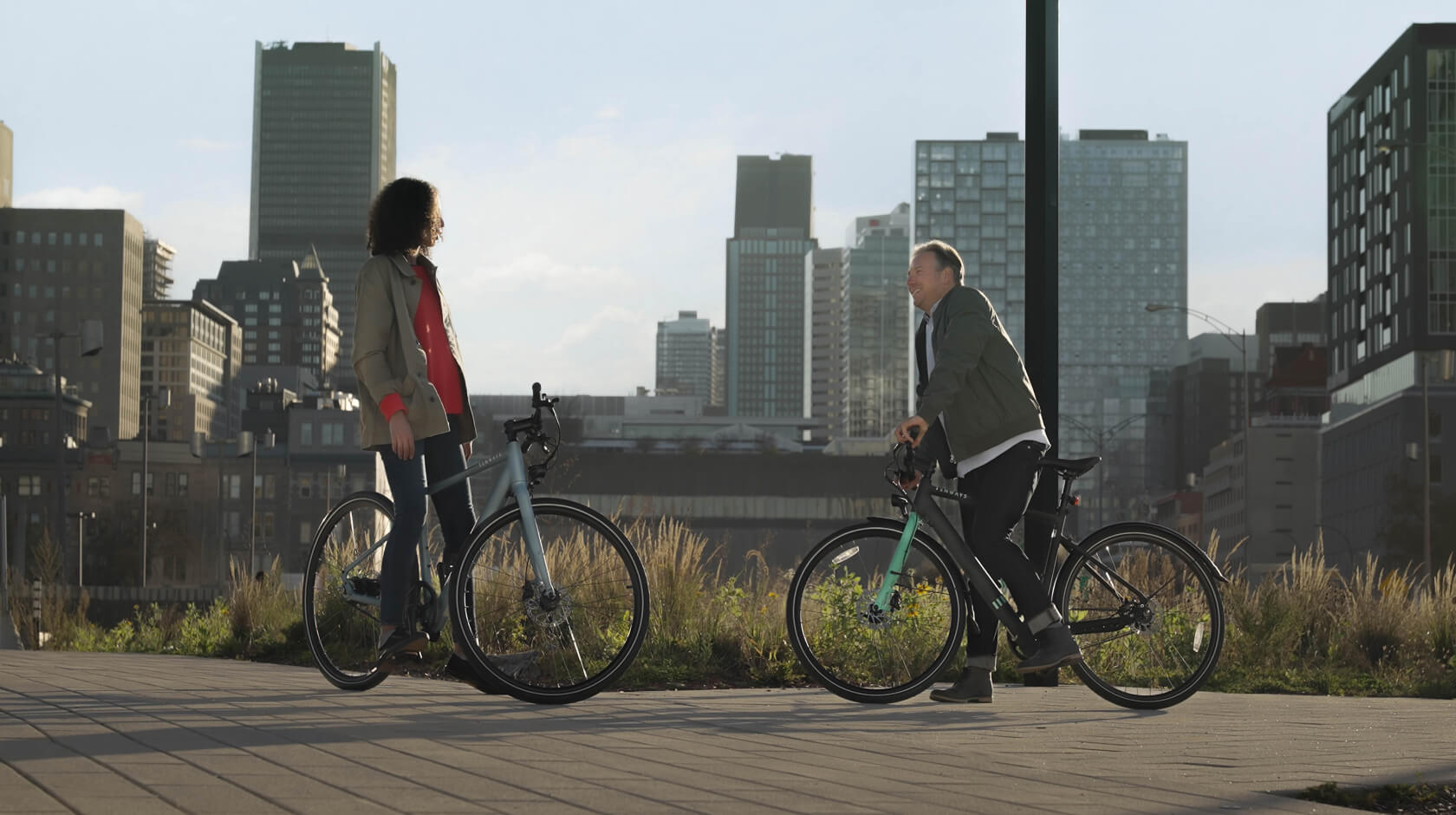 With extra free time on your hands, getting more social on your e-bike is possible, too. Why not invite your friends or family members on a fun group ride? With e-bikes in the mix, riders of different ages and physical ability are more easily accommodated too – a win-win!

A new interest
If it's one of your New Year resolutions to take up an interesting and fun new hobby, then we humbly suggest that e-biking is a fantastic choice. Besides taking a break from screens, you'll be getting fresh air, and discovering a great way to explore exciting parts of your city and surroundings that you've never encountered before. If you still want to keep technology close when you're out and about, signing up to an app such as Strava will help you keep track of your progress, which can be a great motivator to help you stay the course with your new hobby.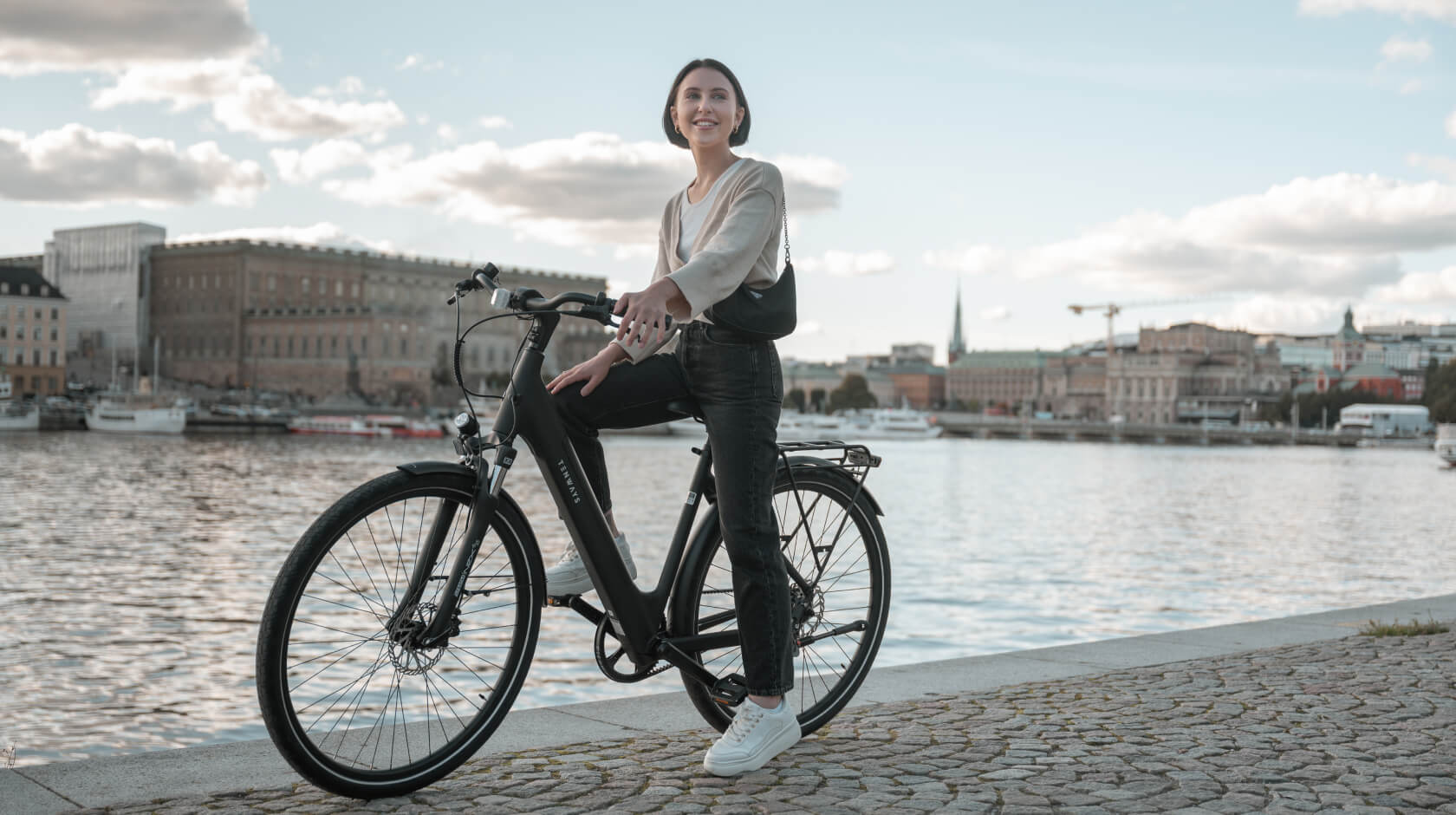 Cost savings
Saving money often appears on New Year resolutions lists – so how can an e-bike help with that? If you regularly make short trips (under 6-10 miles) by car or public transport, choosing to travel by e-bike instead will soon make a positive impact in your wallet! From fuel costs, to parking charges, to tax and insurance, there are many ways in which an e-bike is the far more economical choice. We took a close look at this a little while back – check out the full run-down of potential savings here.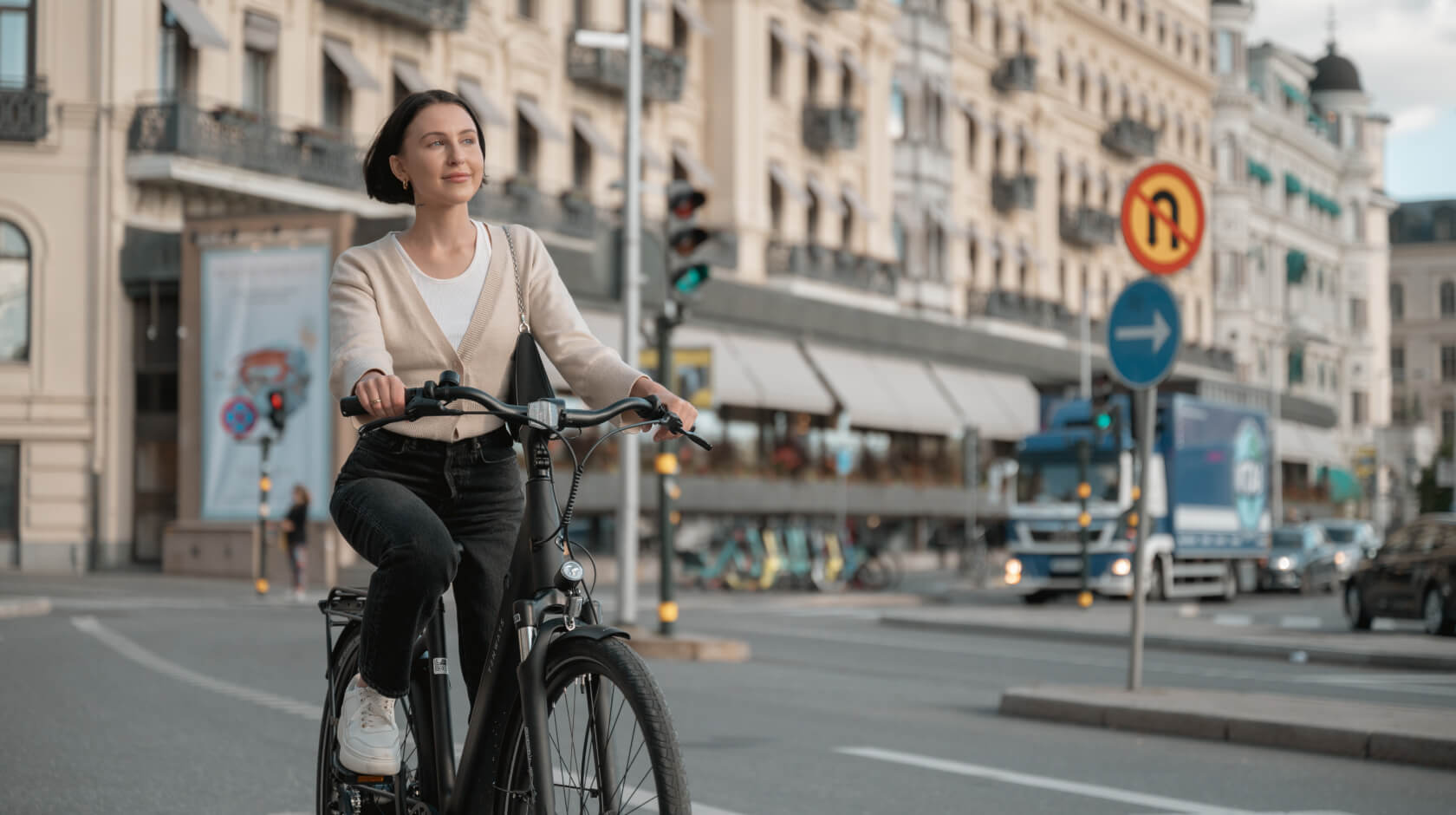 Green goals
Riding an e-bike is a great way to keep green resolutions for the planet, too. Making sustainable choices in our lives is undoubtedly a way to help counteract the many effects of carbon dioxide emissions around the world, from extreme weather conditions to poor air quality, and more. Switching from a car to an e-bike for daily travel can see the average commuter reduce their carbon footprint by 1.55 metric tonnes a year – the equivalent of planting 71 trees! Want some inspiration for other ways to minimize your carbon emissions? Check out our green-living tips here.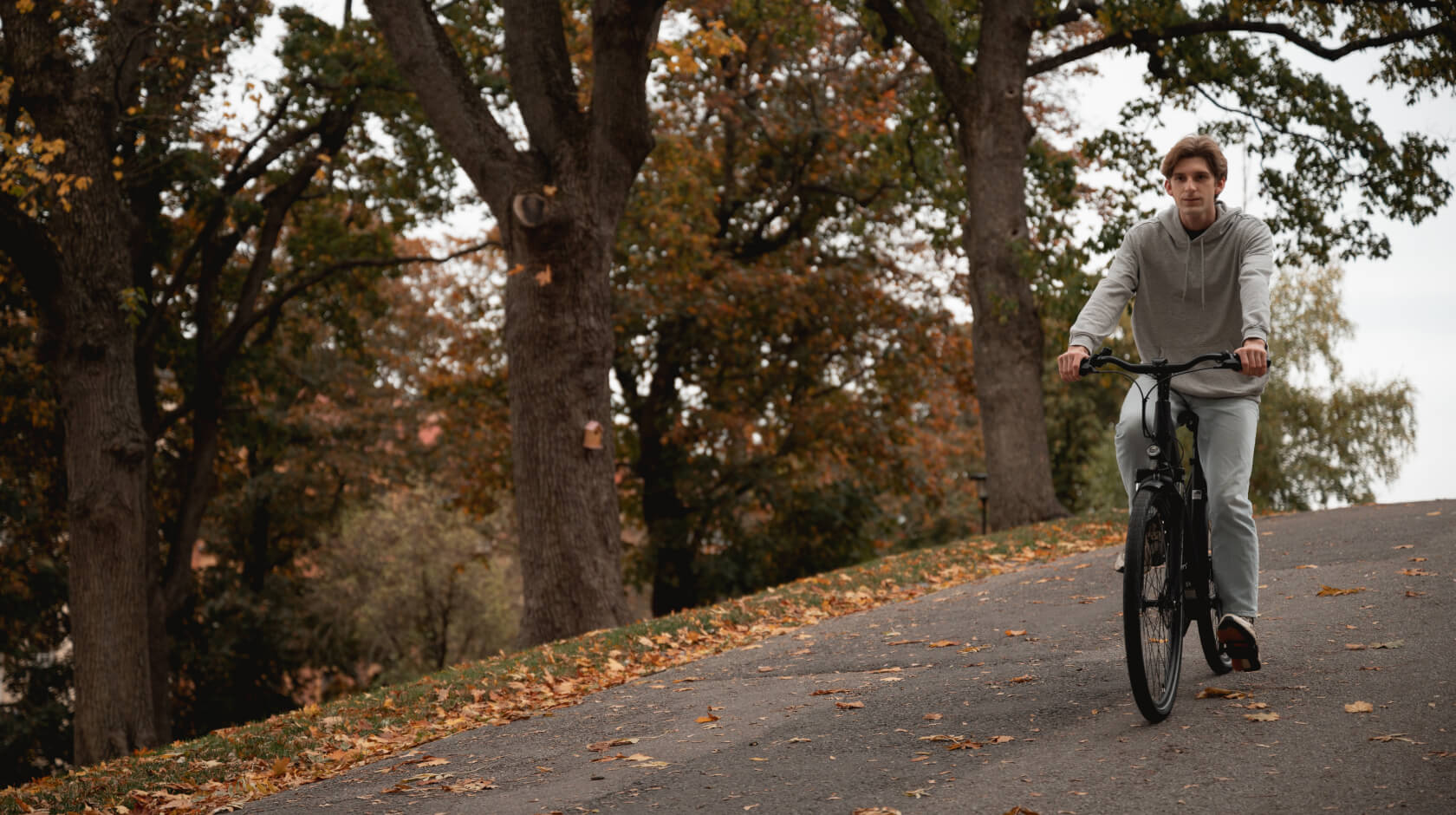 Start ticking off your resolutions list now!
Jump into the saddle of an e-bike and make a start now on achieving those New Year's resolution goals! For reliable, high-quality and great-value options, check out the TENWAYS range right here.